Pet Nutrition Advice for a Healthy Life
Other End of the Leash Pet Boutique and Bakery is dedicated to the health of your animals. As with humans, nutrition is an essential component of your pet's wellness. We have done extensive research into the pet food industry and our staff is committed to helping you find the best food to meet your pet's needs.
We have selected the highest quality foods by asking the following questions:
---
Nutritional Considerations in Special Populations

Pregnant and Nursing Cats and Dogs
Proper nutrition is critical for pregnant and nursing cats and dogs. Pets that are either malnourished or obese reduce their chances of having a successful pregnancy and birth. We are happy to help you find the food and supplements that will ensure your new "mama" is getting all the nutrients she needs to feed those little ones.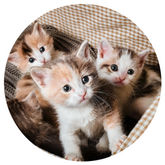 Puppies and Kittens
One of the most important decisions that you will make for your kitten or puppy concerns what you feed them! It is critical to select a diet that is filled with high quality ingredients and meets the nutritional needs of your 'fur baby'. Let us help you find the best food that fits your budget and allows your pet to grow into a healthy adult.

Working and Athletic Dogs
Let's face it, most of our dogs are relaxing at home while we are at work. However, some dogs have jobs to do and they expend considerably more calories than the average mutt. If you have a dog who works for a living let us help you find a high protein, calorie dense food that will feed your athlete.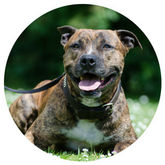 Small and Large Breed Dogs
We have specific diets to fulfill the needs of "little pups" and "big dogs". Specially formulated to meet their caloric and nutritional needs, a high-quality dog food combines the proper amount of protein, fiber, carbohydrates, vitamins, and minerals in a manner that is easily digested and ensures that your dog gets what she needs every day. After all, we want our "fur babies" to live a long, healthy, active life, and that starts with good nutrition.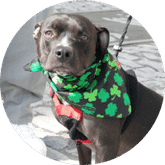 Senior Dogs and Cats
As our pets age they may experience changes in their dietary needs. When activity levels decrease it is often wise to reduce their daily caloric intake so that they do not gain weight. Your pet may also begin to experience a variety of health issues which may be helped with proper nutrition. We will work with you to find the right food, treats, and supplements to keep your dog and cat aging gracefully.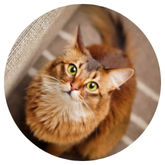 Cat Nutrition
Cat nutrition is closely connected to overall wellness, and a cat's diet can even help improve a variety of issues including common allergies, hyperparathyroidism, and food intolerances. Obesity is also a growing issue and overweight cats are at risk for a whole multitude of problems such as arthritis, diabetes, hypertension, breathing problems, renal disease, heart disease, and a life expectancy lessened by as much as 20%. Kitties are obligate carnivores which means that the best diet for cats is one high in protein and low in carbohydrates. No matter if your cat is dealing with a weight problem or requires a unique diet in conjunction with healthcare maintenance and treatment, our staff will counsel you on the various nutritional options that are available to cat parents. Don't be reluctant to get in touch with us if you have any questions about finding the purrrrrrfect cat diet.
Come visit our pet store in Durham, NC specializing in quality food, treats, and supplies for cats and dogs.